POTICON is a series of plastic compounds utilizing our ultra-fine Potassium Titanate fiber, TISMO. POTICON is used in a wide variety of applications including micro-reinforcement applications, such as LED reflectors and camera modules, as well as sliding parts, particularly in the demanding automotive industry.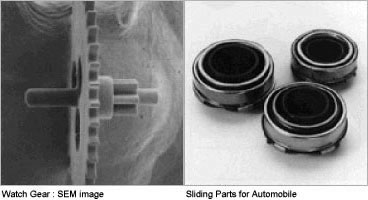 Advantages
Microscopic Reinforcement:
Length(10 ~ 20μm) of TISMO is nearly equal to the diameter (about 10μm) of other reinforcing fibers. This helps to enhance the strength of precision components such as watch gears and camera modules.
Photo1 SEM photo of TISMO and GF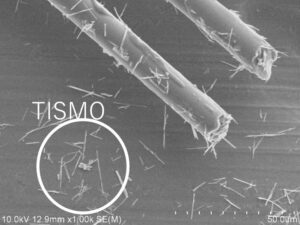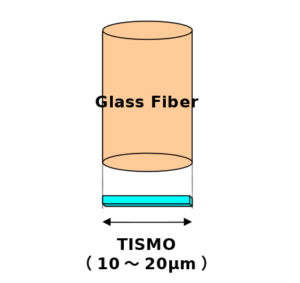 Photo2 Watch gear and its enlarged photo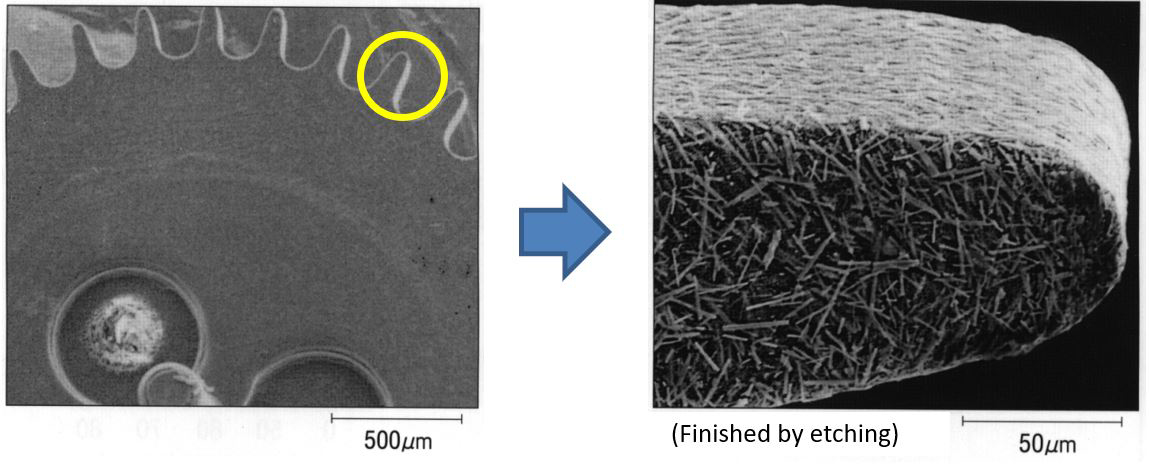 Excellent Abrasion Properties:
Hardness of TISMO is lower than that of other reinforcing fibers.
Using fibers of microscopic size, the surface of molded parts is smoother than using Glass or Carbon fibers.
These characteristic features helps to reduce friction and improve wear durability.

Fig1 Typical Example of Surface Roughness

PA/TISMO    Ra = 0.6µm

PA/GF      Ra = 12.5µm
Fig2 Sliding Property of POTICON (Tested by Suzuki's Thrust Type Friction and Abrasion Tester)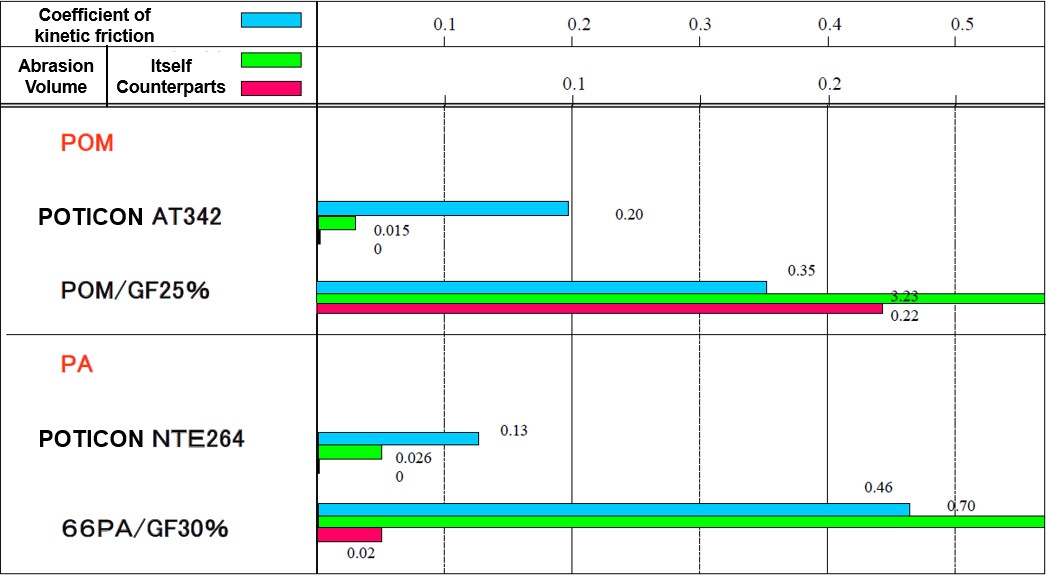 Condition ; P = 1MPa  V = 0.3m/sec  L = 10km  Counterparts = Al
General Properties
Polymer

POM

PBT

PA

MXD6PA

PC

PPS

LCP

PEEK

Grade

OA30

BT262

NTE264

NT363

CT26B

RBA514

VT96HB

VCF442

KT16

Test method

Specific gravity

D792

1.68
1.58
1.38
1.48
1.51
1.6
1.71
1.63
1.58

Water absorption rate (%)

D570

0.2
0.07
1
0.2
0.11
0.02
–
–
0.02

Tensile strength (MPa)

D638

111
102
119
150
104
78
151
108
116

Elongation at break (%)

D638

3.5
3.2
3.7
3.1
5
2.2
2.6
4.4
4.4

Flexural strength (MPa)

D790

169
158
177
238
166
120
196
109
248

Flexural modulus (GPa)

D790

8.8
8.3
7.5
11.2
7.6
7.1
15.1
7.2
9.9

Izod impact strength (J/m(notched))

D256

44
49
39
31
41
25
200
102
45

Izod impact strength (J/m)

D256

637
794
774
627
–
127
–
–
–

Coefficient of kinetic friction

*Otsuka method

0.28
0.19
0.15
0.14
–
0.2
–
0.2
–

Specific abrasion volume (X10-1mm3/N・km)

0.296
0.012
0.006
0.018
–
0.021
–
0.001
–

Specific abrasion of counterpart (X10-1mm3/N・km)

0
0
0
0
–
0
–
0
–
* Otsuka method : This Size is measured size of 90×50×3 mm molded item by vernier caliper
Properties of typical POTICON grade
https://www.otsukac.co.jp/en/products/chemical/poticon/pdf/properties_e.pdf
Applications

Material Safety Data Sheet KZ0219E-3
Material Safety Data Sheet KZ0217U-1
Material Safety Data Sheet KZ0269U-1
Material Safety Data Sheet KZ0303U-1
Material Safety Data Sheet KZ0322E-1
Material Safety Data Sheet ZOC0223E-1
Material Safety Data Sheet KZ031OU-1
Material Safety Data Sheet KZ0222U-2