Global Titanate Production Capabilities
With the establishment of Otsuka Chemical America, we have increased our global production capacity of our titanate materials to 10 thousand metric tons per year, to provide our customer with what they need, when they need it.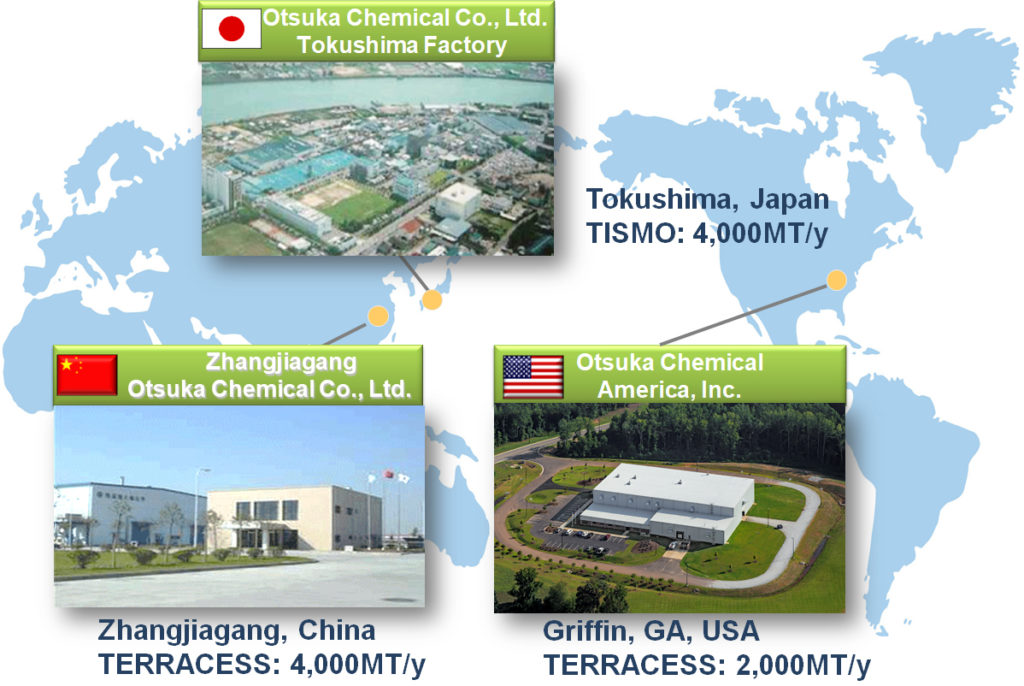 Impact in Friction Material
Our cutting-edge TISMO and TERRACESS materials are used for friction control in brake pads. That means stable brake performance for robust brake systems with less noise and wear, making for a smoother, safer ride. These materials are also used in products that require heat-resistance and micro re-enforcement for enhanced resin strength.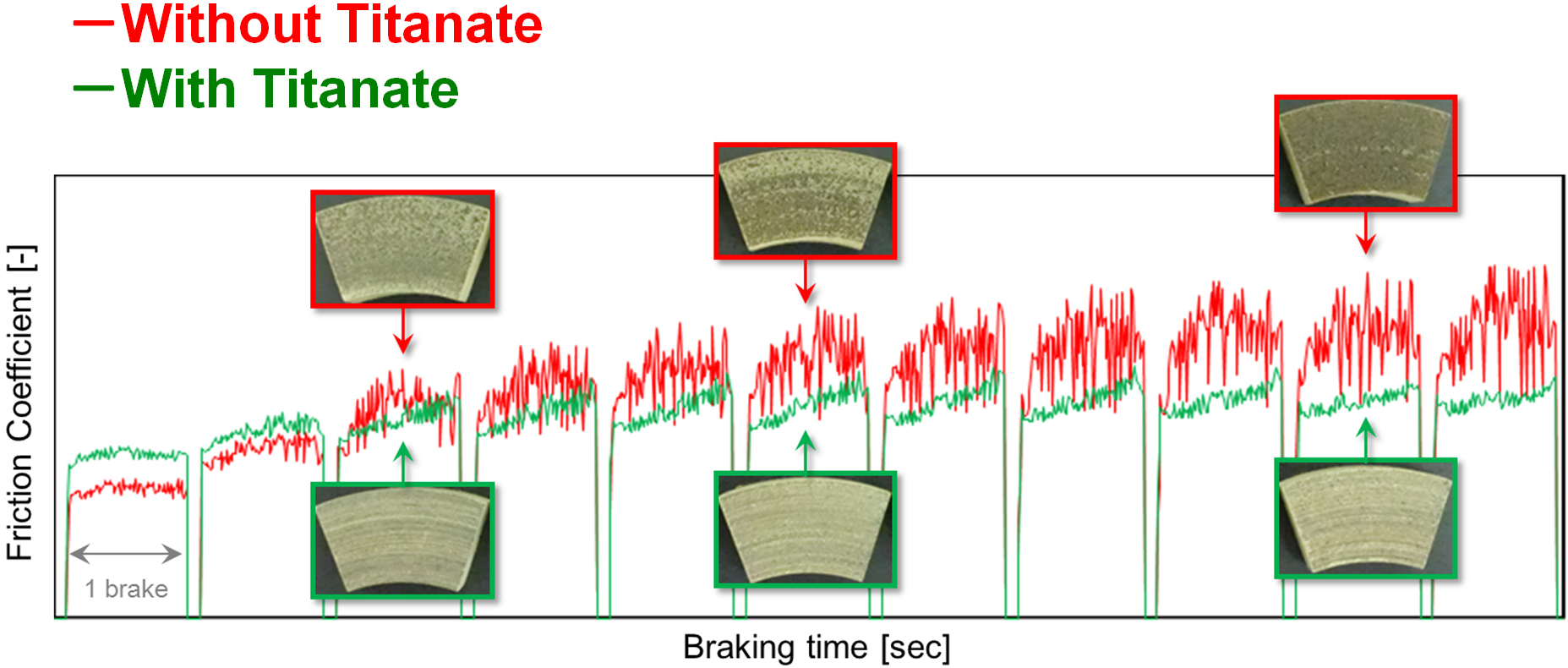 Organic material is not strongly decomposed without Titanate (TISMO or TERRACESS). Organic transfer film on the rotor is created. As a result, μ becomes unstable and pad wear increases at high temperature.
Friction is stabilized with Titanate (TISMO or TERRACESS) by keeping the friction surface stable.